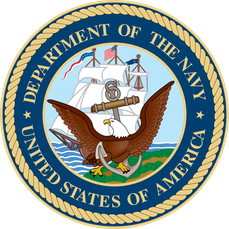 The Navy has made multiple awards for the new version of its massive SeaPort contract for professional services that dates back nearly two decades and pulls in $5 billion a year in task orders. Worksters, Inc.  has received a prime contract award as a result of the Seaport NxG solicitation N00178-18-R-7000.
Worksters, Inc. has received a prime contract award as a result of the Seaport NxG solicitation N00178-18-R-7000. The Navy has made 1,870 indefinite-delivery/indefinite-quantity, multiple-award contracts (MACs) to businesses in multiple locations across 46 of the 50 United States, the District of Columbia, and Guam for future competition of support service requirements to be solicited by Department of the Navy activities under the SeaPort Next Generation (SeaPort-NxG) multiple-award contract vehicle. All work under the contracts will fall under two categories (engineering support services and program management support services), which are further divided into 23 functional areas. 
The government estimates approximately $5,000,000,000 of services will be procured per year via orders issued under the SeaPort-NxG multiple award contracts.  These awards contain provisions to set aside requirements for small businesses, service-disabled veteran-owned small businesses, 8(a) business development program participants, woman-owned small businesses and historically-underutilized business-zoned small businesses. Worksters,Inc.is eligible to bid on requirements set aside for small businesses, 8 (a), WOSB and HUBZone small businesses.
Under these multiple-award contracts, each contractor will be provided a fair opportunity to nationally compete for individual task orders.  The MACs have a five-year base period of performance with an additional five-year ordering period option. No contract funds will be obligated on the basic MAC awards. Contract funds will be obligated at time of task order award.  Multiple funding types may be used.  The funding for task orders to be issued under these contracts will come from a variety of sources and will be consistent with the purpose for which the funds were appropriated. These contracts were competitively procured via the Federal Business Opportunities website.