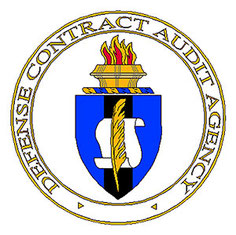 We're delighted to have passed a recent DCAA audit, further evidence of our continued commitment to serving the Federal Government. Working with the federal government and the Defense Contract Audit Agency (DCAA) requires a clear understanding of rigid requirements including the Federal Acquisition Regulations (FAR) and Cost Accounting Standards (CAS). 
Our team knew that contracting with the Federal Government would make our accounting records subject to a DCAA audit. It was just a matter of when, not if.
Worksters is a prime contractor on the SeaPortNxG contract vehicle. Since we were planning to respond to RFPs for contracts awarded based on cost, the SeaPortNxG Contracting Officer made the request for an audit. Government contractors that do get triggered for a review are usually those the government believes will prove a worthwhile return on their investment (i.e. likely award recipients).
Advanced Preparation
The Defense Contract Audit Agency website (www.dcaa.mil) has free tools and resources available that can help small businesses such as ours prepare for an audit. The first thing we looked into was the Standard Form 1408. We made sure to have our "house in order" and the following data: corporate financial statements, historically incurred costs from the general ledger, data related to cost proposals such as estimates or indirect rate calculations, employee handbooks and accounting policies and procedures. Knowing what to expect during an audit gave us the opportunity to prepare properly and gave us the confidence to answer even the most demanding audit questions.
Passing an Audit During the COVID-19 Pandemic
DCAA audits performed on a virtual or remote basis can be challenging and require a higher level of discipline on both sides. Providing the DCAA with timely access to requested information was of the upmost importance when supporting our audit virtually. Communication was the key to our success. We responded to all requests in a timely manner and maintained frequent communication throughout the audit process. 
Looking Back
In the beginning, our concern was that undergoing an audit would be stressful and time consuming. Looking back, it was not only a great learning experience, but also gave us peace of mind that we are fully compliant. Following DCAA guidelines sets our small business up for success in procuring and keeping potential contracts, and we look forward to working with you!